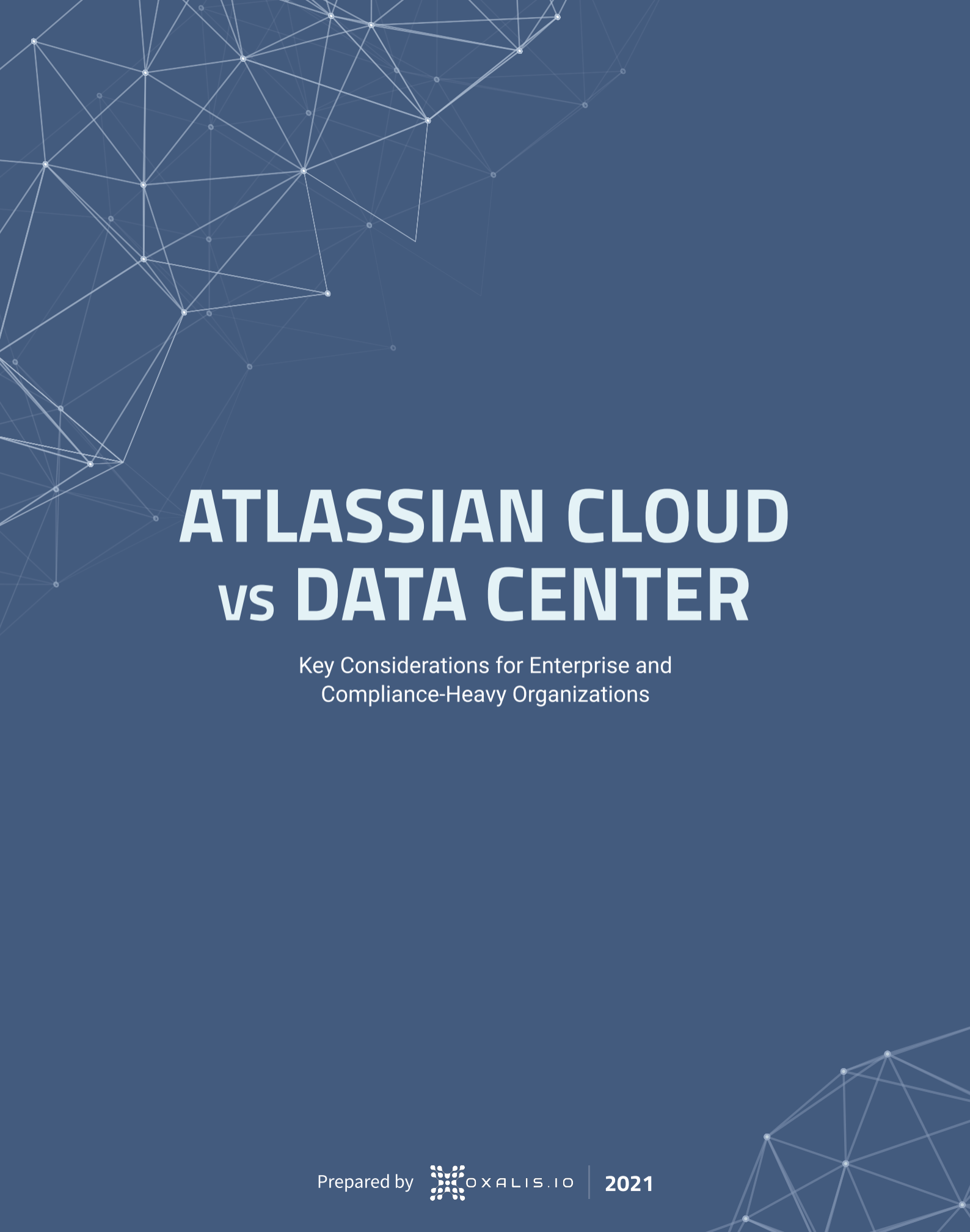 eBook
ATLASSIAN CLOUD vs DATA CENTER
Key Considerations for Enterprise and Compliance Heavy Organizations. Part of the Oxalis Enterprise series of white papers and webinars.
What's Inside?
Utilizing this guide will save your organization on costly compliance mistakes with Atlassian. Know your options, understand the compliance implications, and make the best selection possible by starting with this ebook.
This is the first in a series of Enterprise content aimed at helping organizations make smart Atlassian product selections for their needs, implement valuable enterprise processes, and grow the organization while getting the most out of advanced Atlassian tools.
Inside this guide you will see the following subjects:
Atlassian Cloud vs Data Center Key Considerations
Pricing Considerations
Compliance Requirements
Consolidations & Identity Management
Simplifying a Migration
How did Oxalis migrate an Enterprise healthcare customer from Rally to Atlassian Cloud?
Learn how Oxalis migrates compliant HIPAA customers to Atlassian Cloud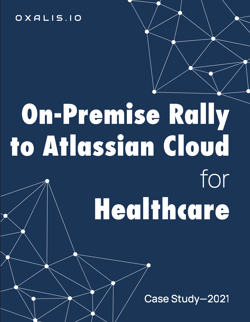 In 2021 Oxalis migrated a large healthcare provider from legacy tools to a robust and compliant Atlassian cloud solution. This highly successful migration and implementation of a best practice Jira configuration has achieved incredible value for the customer. Learn how we did it.
Within this Case Study you will learn about the following:
Overview of the study

Our approach to migrations

The Results we achieve

How we do it